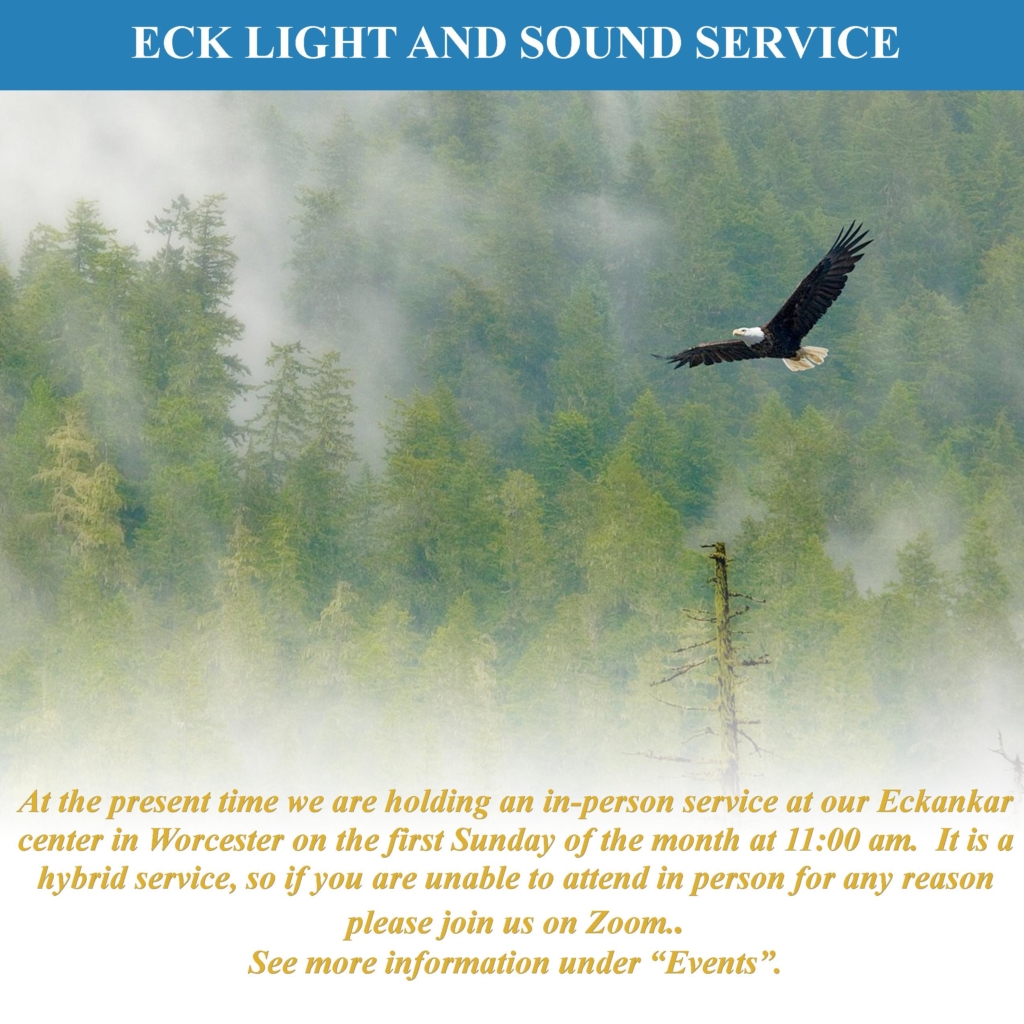 ECK LIGHT AND SOUND SERVICE
An ECK Light and Sound Service lasts about an hour. It consists of short talks on the theme of the service, a reading from one of the ECK books, music, singing of the word HU, and a group discussion of spiritual principles at work in daily life.
Join others seeking to bring more insight and Divine Love into their lives at this special celebration of the Light and Sound of God.
Click here to see ECK Light and Sound Service Titles for 2023
Eastern ECK Light and Sound Service
Third Sunday of the  month, 11:00 am (on hold)
Theosophical Society
21 Maple St
Arlington, MA
view map
Cape ECK Light and Sound Service
Second Sunday of Every Other Month (on hold)
11 a.m. (Feb, April, June, Aug, Oct, Dec)
2377 Meetinghouse Way
Barnstable, MA
view map
Central ECK Light and Sound Service
First Sunday of the Month, 11:00 a.m.
Massachusetts State
ECKANKAR Center
118 Woodland St
Worcester, MA
view map
Pioneer Valley Light and Sound Service
Third Sunday of the month, 11:00 am (on hold)
Music Center
139 South St
Northampton, MA
view map
Berkshire Light and Sound Service
Check Event listings (on hold)