ECK CENTER and CONTACTS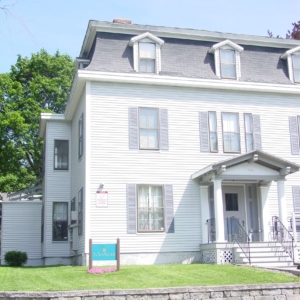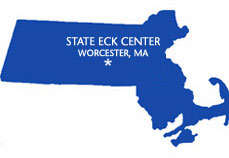 STATE ECK CENTER
118 Woodland St
Worcester MA 01610
Tel: 508-754-9042
E-mail us Map
Directions From 495S:
Take 290W to Worcester. Take the Lincoln Square exit, (Route 9 Leicester) Exit 18. Stay on Route 9 West, which becomes Park Avenue at the corner of Elm Park. Turn left onto Park Ave (Rt. 9) and go 9/10 of a mile. Turn left onto May St. Mahoney's is on the corner. Go to first traffic light and take a right. ECKANKAR Center is a little over 1/10 mile on the right across from Loudon St.
Directions From the Mass Pike:
Take Exit 10A toward MA-146/US20. After the toll, turn right at the light. Bear left onto Rt 146N towards Worcester. Stay straight at the end of 146 onto Quinsigamond Ave. Go straight through the light as you pass under the bridge. Take a left at the next light. At the next light, take a left onto Southbridge St. At the first light, take a right onto Hammond St. Go to the end. Take a left onto Main St. Take the 4th right onto Loudon St. The ECK Center is across the street at the end of Loudon St.
CONTACT US
Massachusetts Satsang Society, Inc.
118 Woodland St.
Worcester MA 01610
Call us at 1-508-754-9042
[email protected]
For more information about ECKANKAR classes and the ECK study program, contact:
Eastern Region
Kathleen Claycomb, 617-625-9505
Cape Region
Joy Cuming, 508-292-7412
North Shore Region
Rob and Erin Acevedo, 978-356-3593
Central Region
Nancy Swanberg, 508-756-8066
Pioneer Valley
Kathleen Peterson, 413-667-3949
Berkshires Region
Isla Chevalier, 413-347-2767
Regional ECK Spiritual Aide
Mark Lopatosky, 978-879-9566